New Masjid Location
1658 Pahmeyer Rd, New Braunfels, TX 78130


NBIC moved to it new location.
Since the new location is not yet ready NBIC is doing only Juma'h salah in make shift tent, which is located at the back of the property.
The new location has 3 acres of land and is very convieniently located near Interstate 35 and within city of New Braunfels limits.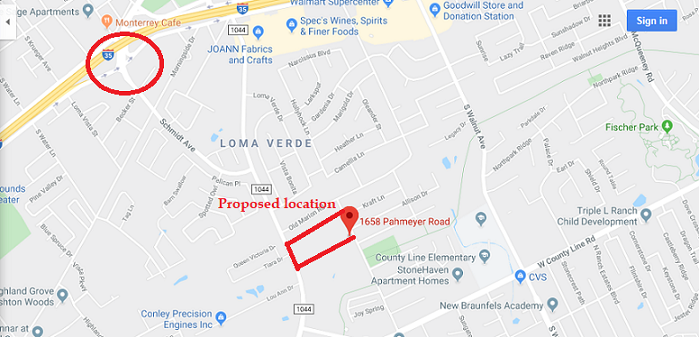 In this 3 Acres of land there is also a fully built house (need some fixings) with 2 Bed and Bath with around 2000 SQ FT area. This will be our temporary masjid (Insha allah).