Proposed location
1658 Pahmeyer Rd, New Braunfels, TX 78130


Alhamdulillah the masjid location is been identified and contract is been signed to purchase in full by April 2020.
The new location has 3 acres of land and is very convieniently located near Interstate 35 and within city of New Braunfels limits.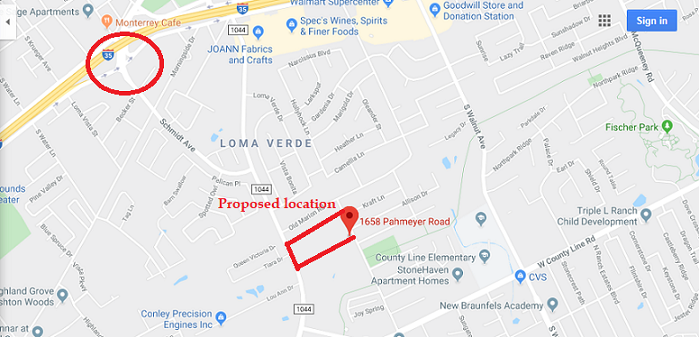 In this 3 Acres of land there is also a fully build house (need some fixings) with 2 Bed and 2Bath with around 2000 SQ FT area. This will be our temporary masjid (Insha allah).